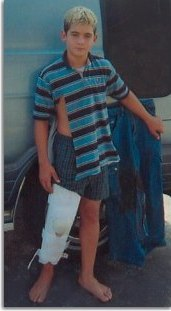 The Okaloosa Walton County Chapter of MADD provides a wide range of free services to victims of driving under the influence crashes and their loved ones. If you or someone you know has been impacted by the crime of driving under the influence please contact us. All our services are free of charge and all information is confidential. These services include:
Extensive Grief and Recovery Literature
A Written Guide and Guidance Through the Adjudication Process
Court Accompaniment
Assistance with Impact Letters and Statements to the Court
Liaison with Law Enforcement and Prosecutors
Newsletters
Resource Referrals
Victim Impact Panels
One-on-One Victim Assistance
All MADD services are FREE. Be aware that you do have rights.
Contact us today!
Victim Advocacy
Northwest Florida Area
Dana Aydelott
(888) 252-6233 or (850) 981-7225
MADD Okaloosa Chapter
Amy Jamieson
(850) 796-0300
Victim's Advocacy Information Form