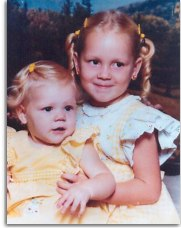 Many opportunities exist for individual and group volunteers, as well as corporate partnerships. Employees who volunteer with MADD will get the satisfaction of being a part of the drunk driving solution by working hands-on to accomplish tasks that will ultimately save lives.
YOUR children, spouse, or friend may also become a victim unless you act.
I'm MADD too! Please enlist me in the fight against drunk driving and underage drinking.
Here's what YOU can do:
1. Join: Place membership in the Okaloosa-Walton Chapter (or the one nearest to your home) by filling out the membership application. The MADD OW Chapter meets at 7:00 p.m. on the first Thursday of every month at the Trinity Lutheran Church on Highway 98 in Fort Walton Beach.  Contact Amy Jamieson at 850.796.0300 for more details.
Support: Show your support for local law enforcement, and monitor the court system to ensure offenders are punished to the full extent of the law.
Advocate: Push for enforcement of the existing laws, and for your government representatives to enact new laws related to drunken driving.
Volunteer: Your time and skills to your local MADD chapter. They are ALWAYS happy to have the help! Something as simple as a phone call to encourage a victim or family member on a bad day can go a long way to aid in their healing.
Designated Drivers: Encourage your friends and family members and your favorite establishments to participate in "Designated Drivers" programs. Encourage young people to get involved in MADD's Youth in Action initiatives.
Get Active: Participate in local and national MADD activities such as Designate a Driver and National Sobriety Checkpoint Week.
Donate Money: Click here for the MADD Donation Form. Please fill out the form and return to the MADD Okaloosa/Walton chapter at the following address:
MADD Okaloosa/Walton Chapter
211 Chateaugay Street NW
Fort Walton Beach, FL 32548
8.Corporate Recognition: By lending a helping hand to the local MADD entity, your organization will be recognized as a good corporate citizen who cares about the safety of its customers and the community in which you are located.